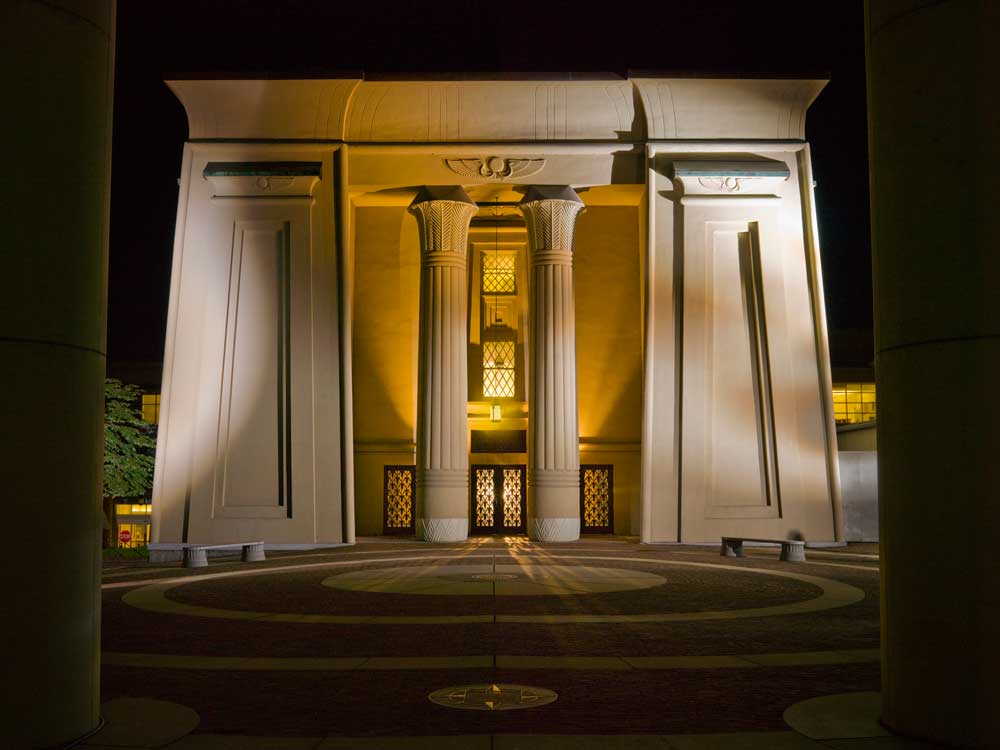 Medical Campus (MCV) Resources
Overview
The Dean of Students office helps all VCU students have a successful and fulfilling student experience. Some specific services that are available to MCV campus students can be found on this page. Please note, a much longer and more comprehensive list of VCU resources for all students (including MCV students) can be found on the Dean of Students On-Campus Resources Page.
Dean of Students Office
Advocates for and assists students dealing with life situations that are impacting their academic and personal success at VCU. Offers support and resources for students, staff, faculty, parents and community members who are concerned for a student's well-being.
1110 East Broad St., Suite 205 (Hunton Student Center)
8 a.m. – 5 p.m.
vcudean@vcu.edu
(804) 828-1079
Division for Academic Success
Assists all health science students needing academic support, including those with documented disabilities needing academic accommodations.
1000 East Marshall St., Room 231 (VMI Building)
8 a.m.–5 p.m.
https://das.vcu.edu
acadsuccess@vcu.edu
(804) 828-9782
Graduate & Professional Student Programming Board (GSPB)
Develops a culture of engagement through coordination of social, personal and professional enrichment and community engagement programs at the MCV and Monroe Park Campuses.
1110 East Broad St., Room 305 (Hunton Student Center)
gspb@vcu.edu
Search for GSPB on RamsConnect
MCV Campus Recreation Center
7500 square foot fitness center offering free weights, functional training and cardio equipment, racquetball and squash courts, two court gymnasium, group exercise and cycling studios, aquatic center, mat room and power training room. Programs include Intramural Sports, Sports Clubs, Wellness, Massage Therapy, Group Exercise classes, Swim Lessons, Outdoor Adventure and a wide range of certifications.
900 Turpin St. (Larrick Student Center)
Visit website for hours.
https://recsports.vcu.edu
(804) 828-6100
Military Student Services
Works with veterans, active service members, spouses and dependents to ease the transition from military life to academics. Addresses the unique needs of military students from application to graduation and beyond.
1015 Floyd Avenue Harris Hall, Room 3122
M-F 8 a.m. - 5 p.m.
https://militaryservices.vcu.edu
militaryserv@vcu.edu
(804) 828-6563
Office of Multicultural Student Affairs
Assists traditionally underserved and/or underrepresented student populations (i.e. race, ethnicity, sexual orientation and gender) through advising, support, program development, retention, mentoring and by promoting an appreciation of diversity throughout the campus community.
907 Floyd Avenue, Suite 215a (University Student Commons)
9 a.m. – 5 p.m.
https://omsa.vcu.edu
omsa@vcu.edu
(804) 828-6672
Rams In Recovery
Rams In Recovery supports students in recovery through mutual aid recovery meetings, a scholarship program, and a recovery clubhouse. They also create a more equitable campus community through Recovery Ally Training, Naloxone Training and the Free Hot Coffee Bike.
Rams in Recovery Clubhouse
1103 W Marshall St.
9 a.m. - 10 p.m.
P: (804) 366-8027
Student Government Association (SGA)
Promotes student involvement, advocates for the student body and appropriates funding for programs that are open to and benefit all VCU students.
1110 East Broad St., Room 305 (Hunton Student Center)
https://sga.vcu.edu
sga@vcu.edu
Student Experience
Student Experience focuses specifically on the qualitative experience of being a health sciences student and develops strategies to enhance that experience. The office has developed a comprehensive system of assistance by attending to student success, student satisfaction and student support.
1000 East Marshall St., Suite 206 (VMI Building)
https://rampages.us/studentexp2
garycs@vcu.edu
(804) 628-2260
The Health Promotion and Well-Being Center (The Well)
Provides education and outreach on health topics that impact student well-being. Don't forget to check out the MCV Campus Special Editions of the Stall Seat Journal in a bathroom near you.
815 South Cathedral Place
8:30 a.m.-5 p.m.
https://thewell.vcu.edu
thewell@vcu.edu
(804) 828-9355
University Counseling Services
Provides confidential evaluation and consultation for students about best options for mental health care. When clinically indicated, UCS can provide group therapy, brief individual therapy and couples therapy to students. Offers confidential advocacy services for sexual and intimate partner violence and stalking.
1000 East Marshall St., Room 412 (VMI Building)
Visit website for hours
https://counseling.vcu.edu
uccounseling@vcu.edu
(804) 828-3964
After Hours: (804) 828-6200
University Student Commons & Activities (USC&A)
Offers resources and hosts events through two facilities on the MCV Campus. The Larrick Student Center accommodates large-scale events, while the Hunton Student Center easily welcomes students, faculty and staff in a warm atmosphere.
1000 East Broad St. (Hunton Student Center)
https://usca.vcu.edu
contactusca@vcu.edu
University Student Health Services
Provides quality outpatient medical care and public health services to students. Some clinical services available are primary care, women's health, immunizations, travel clinic and pharmacy and laboratory services.
1000 East Marshall St., Room 305 (VMI Building)
M-TH: 8 a.m. – 4:30 p.m
F: 10:30 a.m. – 4:30 p.m.
https://health.students.vcu.edu
(804) 828-9220
VCU Career Services
Provides assistance with career-related questions, such as job search planning, document review, interview preparation, networking and negotiating.
1110 East Broad St., Room 205 (Hunton Student Center)
Visit https://careers.vcu.edu to sign into Handshake
(804) 828-1645