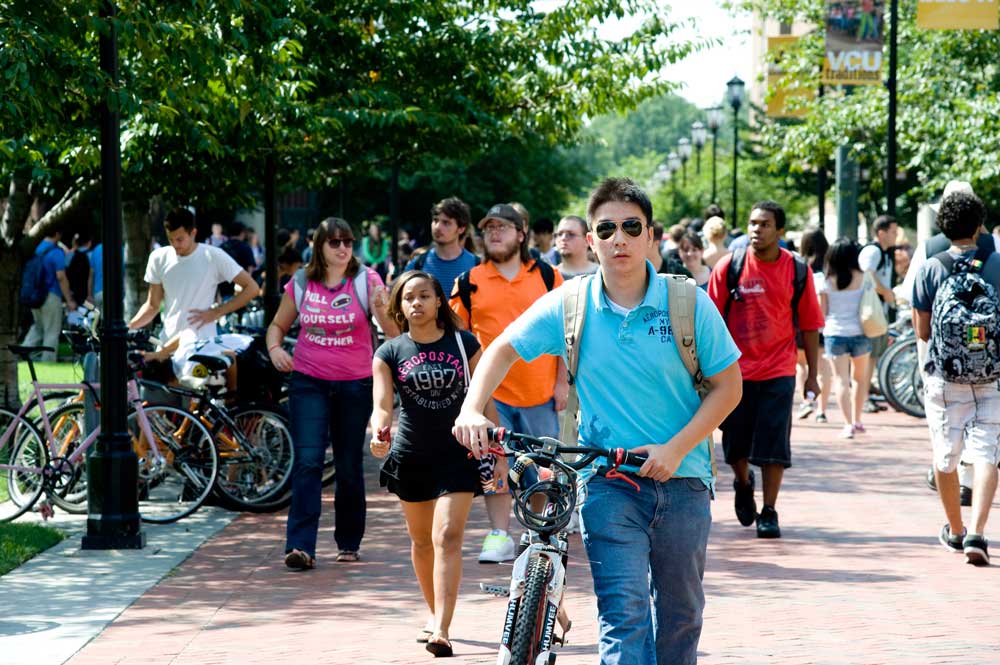 Overview
The Dean of Students office administers the VCU Student Emergency Fund and the Regalia Assistance Fund. Please contact the Dean of Students office at vcudean@vcu.edu for additional assistance or specific questions.
Regalia Assistance
Purpose
A Division of Student Affairs fund provides relief for students needing financial assistance purchasing regalia. Regalia is sold through the Barnes & Noble@VCU campus bookstores. Regalia prices, including cap, gown, hood and tassel are determined each year. Regalia requests are considered on a first-come, first-served until funds are exhausted. Regalia assistance will consist of a $25 credit towards purchase of regalia. Staff who have student status because they receive tuition benefits are not eligible.
Eligibility
Regalia assistance for May 2023 has reached its capacity and is now closed. Please visit this website in October 2023 for December 2023 Commencement. Staff who have student status because they receive tuition benefits are not eligible.
Applying for Assistance
Students must complete the application form. Applying for assistance does not automatically grant it. Notifications will be sent no more than two weeks after application.
Administration of the Award
Financial need will be the primary consideration, therefore, applications will be checked with Financial Aid to determine status (FAFSA for those eligible will be required). Students who receive assistance can retrieve their regalia from their respective Barnes & Noble @ VCU store on either campus.
General Scholarships and Awards
In addition to administering the Regalia Assistance Fund, the Dean of Students Office assists with the Board of Visitors Award.
Board of Visitors Awards
The Board of Visitors is the voting body of Virginia Commonwealth University. More information about the Board of Visitors Awards is online.
RAMS Scholarship HUB
The RAMS Scholarship HUB is where you can discover and apply for scholarship opportunities and review your personalized recommendations. Additionally, VCU's Department of Business Services sponsors scholarships through agreements with business partners to support and enhance scholarship opportunities for all VCU students. For more information, visit the RAMS Scholarship HUB.
COVID-19 Emergency Relief
Higher Education Emergency Relief Funds III: Student Financial Services is excited to share that round three of emergency relief funds are now available to students enrolled in courses for Fall 2021. Online applications for emergency relief funds for international, DACA or undocumented students are also available and is funded through the institution.